---
Hurricane Turkey Trot

5K Run/Walk
Sunday, November 23, 2014
12:00 Noon

Race Fee $20.00 if received before 11/20/14 or $25.00 day of event. Race Day Registration begins at 11:00 am @ Huntingtown High School Track.
T-shirts and awards!
This race will support the Huntingtown High School Track and Field Team. The registration form is available HERE!

---
Dance Team Craft Show

The HHS Dance Team is looking for vendors/crafters for a holiday craft/vendor show on Saturday, Dec. 6th at HHS. Please contact Leslie Baczynski at baczynskiL@calvertnet.k12.md for details.

---
Key Club Announcements

SAVE YOUR SODA TABS!!! The Key Club is collecting soda tabs for The Ronald McDonald House. PLEASE bring in your soda tabs from home and school to the main office, cafeteria, gym lobby or J201 (to Mrs. Dove).

CLASS KEY CHAIN & LANYARDS - The Key Club is selling class key chains and lanyards for $4 each or $6 for both during lunch or home games/events. Show your CANE CLASS pride - 2015, 2016, 2017 & 2018! See Mrs. Dove for questions.

.
---
Help HHS Earn Money While You Shop Online!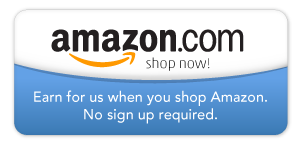 ---
To register a student please contact the Guidance Department for more information.
---
Anti-sexual, Anti-racial and Anti-disability Harassment Statement
Calvert County Public Schools does not discriminate on the basis of race, color, religion, sex, age, ancestry or national origin, familial status, marital status, physical or mental disability, sexual orientation or genetic information or age in its programs and activities and provides equal access to the Boy Scouts and other designated youth groups. The following persons have been designated to handle inquiries regarding the non-discrimination policies:

Executive Director of Administration
1305 Dares Beach Road
Prince Frederick, MD 20678
410-535-1700


Director of Human Resources
1305 Dares Beach Road
Prince Frederick, MD 20678
410-535-1700


For further information on notice of non-discrimination, visit http://wdcrobcolp01.ed.gov/CFAPPS/OCR/contactus.cfm for the address and phone number of the office that serves your area, or call 1-800-421-3481.
---