---
Cane Nation

The February issue of the HHS Newspaper, CaneNation, is now available. Please read it here.

---
Interim Reports

Parents of Calvert County Public Schools students are now able to view their child's interim report online through the Home Access Center (HAC), the online application that allows families to view grades and monitor progress throughout the school year. Parents can simply click on the Grades icon in HAC, and then they will have the option of viewing interim progress reports, report cards and various standardized test scores.

During the 2nd quarter, elementary schools ceased distributing printed interims to students. Middle and high schools will no longer print paper interims beginning with the 3rd quarter. The move toward paperless interims is one way Calvert County Public Schools is reducing costs and maximizing efficiency.

Families who do not have computer access may contact their child's school to obtain a paper copy of an interim report.

---
CLSA Scholarship

Do you need money for college? The Calvert Local Scholarship Application (CLSA) is online and available for Seniors! There are over 40 scholarships on one application, and all the scholarships are for local students only. Visit www.somdcan.org/CalvertLSA to apply.

If you need assistance with your application package, help is available at the SoMD CAN sessions on Thursdays during A or B lunch in M310 or contact Pam Anderson at pamand31@gmail.com.

---
Digital Learning Contest

Students: Do you love learning with technology? Create an advertisement for your favorite digital learning tool, and enter to win the CCPS Digital Learning Contest.
Contest entries may be turned in to any teacher or Ms. Younkers in the media center.
Deadline for submission is Feb. 27th. Be creative!
More info here: https://animoto.com/play/BZNAliOtKMhzk0FfiRY4Pg

---
Attention Parents Interested in Volunteering

Are you interested in volunteering at HHS? Please contact Mel Blake at hhsvolunteers@hotmail.com to receive emails when help is needed.

---
Senior Graduation Information

Senior Announcements, Caps and Gowns, and all other products are available for ordering on-line at www.balfour.com. The senior assembly was held in October of 2014. Face-to-face ordering events occurred throughout October. Products ordered before February 1, 2015, will be delivered to Huntingtown High School for distribution. After February 1, 2015, all on-line orders will be delivered directly to your home. Announcement orders placed before February 1, 2015, will be distributed in February or March. Caps and Gowns will be distributed during the first two weeks of May, 2015. If you have any questions or concerns, please contact Mr. Daniel Brown at (410) 414-2614 or brownda@calvertnet.k12.md.us.

---
AP Test Payment Plan

AP test registration is now open! Please see this letter from Vice Principal Lewis regarding benefits of taking AP tests, and please also see the AP Test Payment Plan. The registration form is now available!

---
Key Club Announcements

SAVE YOUR SODA TABS!!! The Key Club is collecting soda tabs for The Ronald McDonald House. PLEASE bring in your soda tabs from home and school to the main office, cafeteria, gym lobby or J201 (to Mrs. Dove).


---
Help HHS Earn Money While You Shop Online!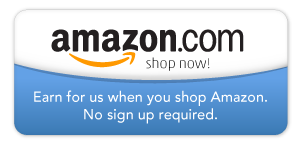 ---
To register a student please contact the Guidance Department for more information.
---
Anti-sexual, Anti-racial and Anti-disability Harassment Statement
Calvert County Public Schools does not discriminate on the basis of race, color, religion, sex, age, ancestry or national origin, familial status, marital status, physical or mental disability, sexual orientation or genetic information or age in its programs and activities and provides equal access to the Boy Scouts and other designated youth groups. The following persons have been designated to handle inquiries regarding the non-discrimination policies:

Executive Director of Administration
1305 Dares Beach Road
Prince Frederick, MD 20678
410-535-1700


Director of Human Resources
1305 Dares Beach Road
Prince Frederick, MD 20678
410-535-1700


For further information on notice of non-discrimination, visit http://wdcrobcolp01.ed.gov/CFAPPS/OCR/contactus.cfm for the address and phone number of the office that serves your area, or call 1-800-421-3481.
---