---
Cheerleading Fundraiser

HHS Cheerleading is holding a fundraiser at Applebees in Prince Frederick on September 13th from 8-10 AM. More information can be found here.
---
SAT Prep

HHS is offering an SAT prep course. Read more here.
---
Congratulations HHS NJROTC!

The Huntingtown High School Navy Junior Reserve Officers Training Corps recently was named the top NJROTC unit in the Mid-Atlantic Region! Read more here.
---
Student Drivers

If you are a student that will be driving to school next year, please click here to view important information about parking permits.
---
Work Permits

During the 2014 session, the Maryland General Assembly passed House Bill 467 that modifies the requirements that must be met before a minor work permit can be issued. The new change requires the parent or guardian of the minor to certify the age on the minor work permit is correct rather than producing proof of age to an issuing officer. This change allows the Department of Labor, Licensing and Regulation to grant applicants the ability to download and print a work permit directly from the application website. The new system will be operational July 29, 2014. Once the new system is operational, minors will no longer be required to obtain their work permit from an issuing officer.

From July 29, 2014 forward, please instruct minors seeking to apply for a work permit to complete the online application found at:https://www.dllr.state.md.us/childworkpermit/

Once the application is completed, the minor will be able to print the work permit. The work permit must then be signed by the minor, the parent or guardian or the minor, and the employer. Work permits are not valid unless signed by all parties. A poster with instructions for the minor can be downloaded here.

The Department of Labor, Licensing and Regulation would like to thank all issuing officers for their participation in helping minors working in Maryland apply for minor work permits. Issuing officers have been supportive partners with the Department for many years and their efforts have been greatly appreciated.


---
Help HHS Earn Money While You Shop Online!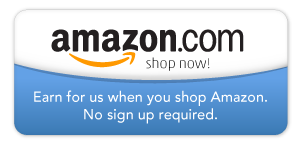 ---
To register a student please contact the Guidance Department for more information.
---
Anti-sexual, Anti-racial and Anti-disability Harassment Statement
Calvert County Public Schools does not discriminate on the basis of race, color, religion, sex, age, ancestry or national origin, familial status, marital status, physical or mental disability, sexual orientation or genetic information or age in its programs and activities and provides equal access to the Boy Scouts and other designated youth groups. The following persons have been designated to handle inquiries regarding the non-discrimination policies:

Executive Director of Administration
1305 Dares Beach Road
Prince Frederick, MD 20678
410-535-1700


Director of Human Resources
1305 Dares Beach Road
Prince Frederick, MD 20678
410-535-1700


For further information on notice of non-discrimination, visit http://wdcrobcolp01.ed.gov/CFAPPS/OCR/contactus.cfm for the address and phone number of the office that serves your area, or call 1-800-421-3481.
---