---
Summer Hours

Huntingtown High School will be open during the following hours during the summer break:

Administration: Tuesday - Thursday, 8:00 AM - 3:00 PM

Guidance: Monday - Thursday, 8:00 AM - 4:00 PM

---
---
Summer Assignments

Please click here to view summer assignments.
---
Student Drivers

If you are a student that will be driving to school next year, please click here to view important information about parking permits.
---
MDS3 Parent Climate Survey

For the third year, Huntingtown High School has worked with MDS3 to administer an online climate survey to students, parents, and staff. All parents play a key role in this project and it is critical that everyone provides their honest opinions on the survey. We anticipate that the parent survey will require approximately 10 minutes to complete. The survey will be available until June 18th. The parent survey is anonymous and voluntary.

For more information, please refer to the Parent Instruction Sheet or MDS3 Factsheet.

To access the parent survey, please use the following link: http://survey.pagequest.net

Parent password for HHS is: CCHuntP3
(passwords are not case sensitive)
---
Help HHS Earn Money While You Shop Online!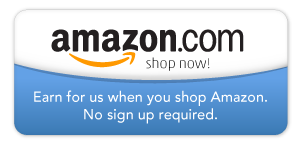 ---
To register a student please contact the Guidance Department for more information.
---
Anti-sexual, Anti-racial and Anti-disability Harassment Statement
Calvert County Public Schools does not discriminate on the basis of race, color, religion, sex, age, ancestry or national origin, familial status, marital status, physical or mental disability, sexual orientation or genetic information or age in its programs and activities and provides equal access to the Boy Scouts and other designated youth groups. The following persons have been designated to handle inquiries regarding the non-discrimination policies:

Executive Director of Administration
1305 Dares Beach Road
Prince Frederick, MD 20678
410-535-1700


Director of Human Resources
1305 Dares Beach Road
Prince Frederick, MD 20678
410-535-1700


For further information on notice of non-discrimination, visit http://wdcrobcolp01.ed.gov/CFAPPS/OCR/contactus.cfm for the address and phone number of the office that serves your area, or call 1-800-421-3481.
---