__________________________________________________________
FutureThink Juniors
This Wednesday, June 8th, former HHS students will present FutureThink to Juniors. It is a great opportunity to listen from our own students to talk about how their next year and beyond will be! See the PowerPoint presentation!
__________________________________________________________
AP Summer Assignments
Are you taken an AP class next school year?
Look here for your summer assignments.
Help the Key Club, Unified Sports, and Best Buddies Club
When you participate in the Fundraiser Nights, you help our school!
Bring the Library Home!
Eligible families can get Comcast Internet for $9.95/mo. See flyer for details.
PTSA Membership
Please consider joining the PTSA. Click here to view a message from PTSA Membership Chairperson Robin Cavallaro. Go to http://www.HHSPTAMembership.com to register!
Help HHS Earn Money While You Shop Online!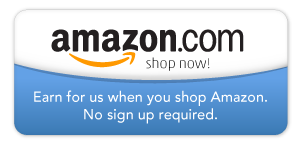 Anti-sexual, Anti-racial and Anti-disability Harassment Statement
Calvert County Public Schools does not discriminate on the basis of race, color, religion, sex, age, ancestry or national origin, familial status, marital status, physical or mental disability, sexual orientation or genetic information or age in its programs and activities and provides equal access to the Boy Scouts and other designated youth groups. The following persons have been designated to handle inquiries regarding the non-discrimination policies:

Executive Director of Administration
1305 Dares Beach Road
Prince Frederick, MD 20678
410-535-1700


Director of Human Resources
1305 Dares Beach Road
Prince Frederick, MD 20678
410-535-1700


For further information on notice of non-discrimination, visit http://wdcrobcolp01.ed.gov/CFAPPS/OCR/contactus.cfm for the address and phone number of the office that serves your area, or call 1-800-421-3481.
---