---
Homecoming Dance

ALL STUDENTS: You will need to have a Dance Regulations for signed by a parent/guardian --- these forms are also available online or on the forms rack outside Attendance.
TICKET SALE DATES ARE:
Seniors ONLY October 14th & 15th
Juniors ONLY October 16th & 20th
Sophomores ONLY October 21st & Freshman ONLY October 22nd
After that sales will reopen to all grade levels.
KEEP IN MIND ----- ALL FINANCIAL OBLIGATIONS MUST BE SATISFIED PRIOR TO TICKET PURCHASE .
---
Financial Aid Night

Huntingtown High School will be hosting a Financial Aid Night at 6:30 PM on Wednesday, October 22nd, 2014. The program will be hosted by SOMD CAN. For further information, please call Dr. Zelma Pugh at 410-535-2389 or email Dr. Zelma Pugh.
---
Key Club Announcements

1. SAVE YOUR SODA TABS!!! The Key Club is collecting soda tabs for The Ronald McDonald House. PLEASE bring in your soda tabs from home and school to the main office, cafeteria, gym lobby or J201 (to Mrs. Dove).

2. END HUNGER - The Key Club is collecting non-perishable food items throughout the month of October. The 1st period class with the most pounds per student will win a doughnut party. Let's work together to END HUNGER in Calvert County!

3. CLASS KEY CHAIN & LANYARDS - The Key Club is selling class key chains and lanyards for $4 each or $6 for both during lunch or home games/events. Show your CANE CLASS pride - 2015, 2016, 2017 & 2018! See Mrs. Dove for questions.

4. FRESH Frozen Yogurt - Come to FRESH in Dunkirk on Friday, November 7 (3pm-closing) and support the HHS Key Club!!!

.
---
Help HHS Earn Money While You Shop Online!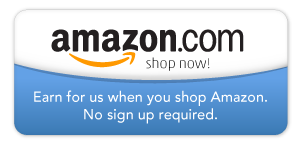 ---
To register a student please contact the Guidance Department for more information.
---
Anti-sexual, Anti-racial and Anti-disability Harassment Statement
Calvert County Public Schools does not discriminate on the basis of race, color, religion, sex, age, ancestry or national origin, familial status, marital status, physical or mental disability, sexual orientation or genetic information or age in its programs and activities and provides equal access to the Boy Scouts and other designated youth groups. The following persons have been designated to handle inquiries regarding the non-discrimination policies:

Executive Director of Administration
1305 Dares Beach Road
Prince Frederick, MD 20678
410-535-1700


Director of Human Resources
1305 Dares Beach Road
Prince Frederick, MD 20678
410-535-1700


For further information on notice of non-discrimination, visit http://wdcrobcolp01.ed.gov/CFAPPS/OCR/contactus.cfm for the address and phone number of the office that serves your area, or call 1-800-421-3481.
---