---
HHS Golf Tournament

We are proud to announce that the Golf Team at Huntingtown High School will host their 10th Annual Golf Tournament at Lake Presidential Golf Club. Golfers will enjoy an 18-hole tournament using the Captain's Choice format, drink cart for refreshments, a "goody bag", door prizes and dinner following tournament.
DATE: June 22, 2015
LOCATION: Lake Presidential Golf Club

Please see the attached flyer or contact John McGuffin for more information.
---
Project Grad

SENIORS: The deadline for PROJECT GRADUATION forms has been extended. Please return your permission slip to the main office ASAP so we can get an accurate head count. Please read the flyer for more information.
---
Freshman Memories

Attention Freshman! Have you had a memorable experience this year that you would like to recall your senior year? Please email Ms. Rowder at rowderj@calvertnet.k12.md.us any school appropriate pictures of you and your friends as we leave your freshman year behind you.
---
Yearbooks are HERE!

Yearbooks are still on sale in room K211 during both lunch shifts; bring $95 cash or check made out to "HHS". Questions? Contact Mr. Currier at curriert@calvertnet.k12.md.us.
---
Art Show

May 1st - 28th Art Show at the CalvArt Gallery featuring Ms Heather Smith's talented Huntingtown High School art students.

---
Graduation Procedures and Expectations

Information about caps and gowns, graduation expectations and other important information can be found here.

---
Attention Parents Interested in Volunteering

Are you interested in volunteering at HHS? Please contact Mel Blake at hhsvolunteers@hotmail.com to receive emails when help is needed.

---
Key Club Announcements

SAVE YOUR SODA TABS!!! The Key Club is collecting soda tabs for The Ronald McDonald House. PLEASE bring in your soda tabs from home and school to the main office, cafeteria, gym lobby or J201 (to Mrs. Dove).


---
Help HHS Earn Money While You Shop Online!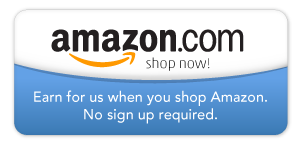 ---
To register a student please contact the Guidance Department for more information.
---
Anti-sexual, Anti-racial and Anti-disability Harassment Statement
Calvert County Public Schools does not discriminate on the basis of race, color, religion, sex, age, ancestry or national origin, familial status, marital status, physical or mental disability, sexual orientation or genetic information or age in its programs and activities and provides equal access to the Boy Scouts and other designated youth groups. The following persons have been designated to handle inquiries regarding the non-discrimination policies:

Executive Director of Administration
1305 Dares Beach Road
Prince Frederick, MD 20678
410-535-1700


Director of Human Resources
1305 Dares Beach Road
Prince Frederick, MD 20678
410-535-1700


For further information on notice of non-discrimination, visit http://wdcrobcolp01.ed.gov/CFAPPS/OCR/contactus.cfm for the address and phone number of the office that serves your area, or call 1-800-421-3481.
---