Yearbooks are HERE!

Please note the following distribution schedule and contact Mr. Currier (Curriert@calvertnet.k12.md.us) with any questions or concerns. All distributions will take place in room F-117 during lunch. Wednesday, April 29 - SENIORS ONLY can either pick up or purchase a yearbook. All lunch shifts starting Thursday, April 30 - ALL STUDENTS can pick up or purchase yearbooks. Some days may be cancelled due to AP testing. Sales are based on first come, first served and can be either cash or checks made out to HHS. Please include the name of the student in the "memo" part of the check. Career Center Students: You will follow the same schedule as above, but we will be open at 10:30 to accommodate you.
---
Prom Tickets Are On Sale!

Gatsby is the theme, Prom is Saturday, May 16th, 2015 from 8:00-11:00 PM. Tickets went on sale April 20th and are $50 per ticket. Available at lunch for purchase. Guests who are not HHS students must fill out a Guest Approval form, also available at the ticket sales at lunch accross from the main office.
---
Staff Luncheon

We are excited for another successful school year at H.H.S. As we begin to plan for the Teacher and Staff Appreciation Luncheon, we are requesting your support. The luncheon will be held on May 6. Please consider giving a monetary gift to provide an enjoyable lunch to show our appreciation to the teachers and staff. We appreciate their dedication and labor that they have shown to the students at H.H.S. Please place your monetary gift in an envelope address to Tina Wilson/P.T.S.A. and send into the school by May 5. If sending in a check, please make the check out to Huntingtown High School/P.T.S.A.
Thank you,
Tina Wilson
Hospitality Coordinator

---
Art Show

May 1st - 28th Art Show at the CalvArt Gallery featuring Ms Heather Smith's talented Huntingtown High School art students. Reception Sunday, May 3rd 2-3:30pm.
---
Graduation Procedures and Expectations

Information about caps and gowns, graduation expectations and other important information can be found here.

---
MDS3 Survey

The MDS3 Survey is short, 10-minute survey that allows state and federal education administrators to learn more about the educational environment of our schools. This year's survey is now available. Please read more about the survey here here, and take the survey at survey.pagerequest.net, using the password "CHuntP4".

---
Cane Nation

The March issue of the HHS Newspaper, CaneNation, is now available. Please read it here.

---
Attention Parents Interested in Volunteering

Are you interested in volunteering at HHS? Please contact Mel Blake at hhsvolunteers@hotmail.com to receive emails when help is needed.

---
Senior Graduation Information

Senior Announcements, Caps and Gowns, and all other products are available for ordering on-line at www.balfour.com. The senior assembly was held in October of 2014. Face-to-face ordering events occurred throughout October. Products ordered before February 1, 2015, will be delivered to Huntingtown High School for distribution. After February 1, 2015, all on-line orders will be delivered directly to your home. Announcement orders placed before February 1, 2015, will be distributed in February or March. Caps and Gowns will be distributed during the first two weeks of May, 2015. If you have any questions or concerns, please contact Mr. Daniel Brown at (410) 414-2614 or brownda@calvertnet.k12.md.us.

---
Key Club Announcements

SAVE YOUR SODA TABS!!! The Key Club is collecting soda tabs for The Ronald McDonald House. PLEASE bring in your soda tabs from home and school to the main office, cafeteria, gym lobby or J201 (to Mrs. Dove).


---
Help HHS Earn Money While You Shop Online!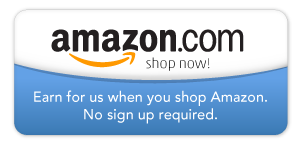 ---
To register a student please contact the Guidance Department for more information.
---
Anti-sexual, Anti-racial and Anti-disability Harassment Statement
Calvert County Public Schools does not discriminate on the basis of race, color, religion, sex, age, ancestry or national origin, familial status, marital status, physical or mental disability, sexual orientation or genetic information or age in its programs and activities and provides equal access to the Boy Scouts and other designated youth groups. The following persons have been designated to handle inquiries regarding the non-discrimination policies:

Executive Director of Administration
1305 Dares Beach Road
Prince Frederick, MD 20678
410-535-1700


Director of Human Resources
1305 Dares Beach Road
Prince Frederick, MD 20678
410-535-1700


For further information on notice of non-discrimination, visit http://wdcrobcolp01.ed.gov/CFAPPS/OCR/contactus.cfm for the address and phone number of the office that serves your area, or call 1-800-421-3481.
---