Save the Date!
HHS Prom Day is May 21st, 2016 form 8 to 11pm. Tickets go on sale May 2nd, $50 each.
---
HHS Spring Luncheon
Dear Huntingtown High School Parents:
We are excited for another successful school year coming to an end at H.H.S. As we begin to plan for the Teacher and Staff Appreciation Luncheon, we are
requesting your support. The luncheon will be held on May 5. Please consider
giving a monetary gift to provide an enjoyable lunch to show our appreciation to the teachers and staff. We appreciate their dedication and labor that they have shown to the students at H.H.S. Please place your monetary gift in an envelope address to Tina Wilson/P.T.S.A. and send into the school by May 4. If sending in a check, please make the check out to Huntingtown High School/P.T.S.A. If you would like to volunteer with the luncheon, please email me at swilsont@comcast.net.
Thank you,
Tina Wilson
Hospitality Coordinator
---
Project Graduation
It's time to sign up for the seniors' graduation night party at Dave n' Busters (aka Project Graduation). Please return the permission slip to Sharon Seger in the main office by Friday, May 6th. Permission Slip
---
Help the Key Club, Unified Sports, and Best Buddies Club
When you participate in the Fundraiser Nights, you help our school!
Bring the Library Home!
Eligible families can get Comcast Internet for $9.95/mo. See flyer for details.
PTSA Membership
Please consider joining the PTSA. Click here to view a message from PTSA Membership Chairperson Robin Cavallaro. Go to http://www.HHSPTAMembership.com to register!
Help HHS Earn Money While You Shop Online!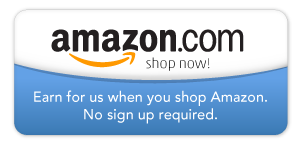 Anti-sexual, Anti-racial and Anti-disability Harassment Statement
Calvert County Public Schools does not discriminate on the basis of race, color, religion, sex, age, ancestry or national origin, familial status, marital status, physical or mental disability, sexual orientation or genetic information or age in its programs and activities and provides equal access to the Boy Scouts and other designated youth groups. The following persons have been designated to handle inquiries regarding the non-discrimination policies:

Executive Director of Administration
1305 Dares Beach Road
Prince Frederick, MD 20678
410-535-1700


Director of Human Resources
1305 Dares Beach Road
Prince Frederick, MD 20678
410-535-1700


For further information on notice of non-discrimination, visit http://wdcrobcolp01.ed.gov/CFAPPS/OCR/contactus.cfm for the address and phone number of the office that serves your area, or call 1-800-421-3481.
---